Dairyland Auto Insurance Review
If you're looking for an auto insurance company that gets poor reviews across the board, Dairyland Auto Insurance is the one. In fact, a quick search of the company's name finds reports on sites like Rip Off Report among the very first hits.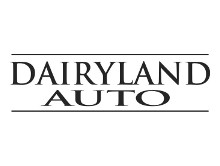 One of these reviews relates a story of Dairyland cancelling their auto insurance policy out from under them without prior warning. This left them without insurance for eleven days without knowing it.
Normally when a company treats their customers poorly, it results in a call to the Better Business Bureau. This s the kind of nonsense that can land a customer in jail. This is a serious problem for an insurance company. You want to feel safe, protected and covered by your insurance policy. You don't want your insurance company to be the reason you're anxious and paranoid on the road.
Low Prices
There is a silver lining to Dairyland: They offer competitive rates. You might put them in the "maybe" list if you just want minimum coverage for the cheap auto insurance. However, Dairyland should be considered a last resort considering some of the other reports you can find on the web regarding the company.
The veracity of all of these claims belong to the original reviewers and comment posters, but it is worth noting how consistently negative these customers claim their experiences with Dairyland to have been.
Refused Refund
One client, we'll call Sarah, reports having mistakenly overpaid one month to the tune of several hundred dollars thanks to a misplaced period. A call to Dairyland had a customer service representative promising to refund the money.
As of the time of this writing, several months after the fact, Sarah has not received her refund.
Outrageous Demands
Another client we'll call David reports having filed a claim with Dairyland after another driver turned into oncoming traffic and totaled David's car. Dairyland offered to pay out only on the grounds that David admit 100% fault and liability in the claim.
Claims Denied
We'll call another client Kevin. Kevin does not hold a policy with Dairyland, bu rather, was struck in a clear-cut case by a driver under a Dairyland policy. The Dairyland driver was found to be at fault and Dairyland has thus far refused to issue any payments on his behalf.
Doing the Math
In the interest of remaining objective, it should be noted once more that one or all of these reports may have been fabricated. Unfortunately, they are incredibly common and the comments listed here are only the tip of the iceberg.
There are literally dozens, if not hundreds of reports of Dairyland refusing to return calls left by claimants, cancelling polices without warning, refusing to pay money owed, refusing refunds owed and generally leaving their clients unhappy, unsatisfied and uninsured.
Overall
Most auto insurance companies can be evaluated on the cost and quality of their products and services. Unfortunately, Dairyland's reputation seems to make this sort of evaluation an impossibility as according to a vast majority of their customers, their products do not deliver what the customer paid for and their customer service is almost non-existent.
To be fair, this could well be one angry customer posting hundreds of reviews under different names, but there is a drought of positive reviews to say otherwise. By and large, the company's bad reviews far outweigh their few positive reviews.
At the end of the day, there is a chance that you may get great coverage from Dairyland, but given the overwhelming negative press that they receive, it may be wiser to exclude them from your auto insurance comparison shopping list. Be sure to check out our FREE auto insurance comparison tool below by entering your ZIP code now!