Colonial Penn Auto Insurance Review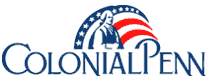 Colonial Penn is a full service auto insurance company that offers products for people who need an assortment of auto protection policies. This is a company that is often confused with a larger insurance company that primarily offers life insurance. Don't be fooled by this, as Colonial Penn Auto Insurance is its own company, specializing in car insurance quotes for people who have distinct needs.
For those with special needs, take the time to compare auto insurance with our FREE ZIP code search!
They are a viable option for people who find themselves comparing the market. With the insurance market so large and continuing to grow, it is important for consumers to remember that there are many viable options. Finding the best one is all about doing your homework and doing a fair market comparison where necessary.  Let us help you find the best auto insurance company for your needs! Enter your ZIP code into our comparison tool, and we will do the work for you!
Colonial Penn Auto Insurance Ratings
Any time you look at an auto insurance company, one of the most important factors is how the company is rated. This is one particular company that has done well in the rankings, but has not be exceptional. Best Insurance Reports rates Colonial Penn with a B++ rating. This means that consumers can generally count on Colonial Penn to be responsive and reliable.
It represents a "good" reputation, but not an elite reputation like some of the companies that it might be compared to. Over the past few years, complaints have been reported in states such as Michigan and Florida, though the majority of reviews remain favorable. As with all insurance companies, it is important to recognize that comparing them is important. Some will have strengths that others lack.
The Value of Smaller Company Size
For people who are interested in working with a company that is slightly smaller than the mega-insurance corporations, Colonial Penn Auto Insurance is a good option. Though they shouldn't be described as small by any stretch of the imagination, they do have a smaller size than many of the widely known insurance companies. What are some of the advantages of operating in this way?
Better responsiveness to customer concerns
The ability to provide dynamic policies that adapt to the needs of customers
A more personal feel akin to old-time insurance relationships
In the old days of insurance, people could count on their agents to provide them with a host of different options. Though no one will confuse Colonial Penn for the local broker down the street, it does pose some interesting advantages as a company that lacks the massive size of some of the major insurance players.
Multi-Car Policy Benefits
One of the things that this company has focused its efforts on as of late is growing its multi-car benefits. This makes Colonial Penn an especially good choice for people who have large families with lots of drivers. On average, drivers who go with a multi-car policy can expect to save around 20% on their yearly policy. This can come out to some substantial savings when you consider the amount of money that it costs to insure a large family. Each customer's mileage will vary in this regard, so it is still important to see what the market has to offer you. There is no shortage of options out there today.
Wide Availability of Online Resources
One thing that this company has done well over the last decade is adapt its online interface to become more customer friendly. With more and more people looking to get things done over the internet, some companies have adapted and others have been left in the dust. Colonial Penn has done things the right way, offering its customers the ability to get information on policies right through the internet. This is one of the primary reasons why customers continue to flock to this company.
Recognizing the Need for Online Market Comparison
Though Colonial Penn is a viable option for those who want a smaller insurance company, there are some people who will want the nice discounts and the options provided by a large company. This is ultimately a matter of personal preference and it is not something that can be answered for you.
This is why it is important to keep in mind the large number of available options at your disposal. Zeroing in on one company can be a mistake when there are so many good options out there. Keeping an eye on the market is a key to being a good consumer and it is something that you can easily do today in the age of the internet.